House of Images are working with the Cheshire Local History Association to create an on line archive for their periodical collection. The digitisation phase of the project has been completed and the website will be available in February.
House of Images have begun a project to digitise the archives of Queen's Gate School in South Kensington. The archive covers the period from 1891 to the present day and includes magazines, documents and photographs. In tandem with the digitisation HoI will be developing a website to enable authorised users to view the Archive Collection.
Update Europeana Inside
Update Picture Sheffield Redesign
Update Christ College Brecon
Welcome to House of Images
Who are House of Images?
House of Images (HOI) is an established supplier of Digital Asset Management software and a leading provider of Image Database and Collections Management Systems to Museums, Libraries, Schools and commercial organisations. HOI software has been a UK pioneer in CMS solution since its creation in 1993.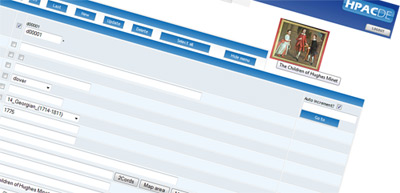 House of Images has constantly endeavoured to remain a market leaders in digital imaging, by incorporating the latest technological advances into our product range.
Additionally, HOI has continued to research the marketplace to ensure that its' products exceed ever changing needs of a dynamic market.
House of Images pride themselves on providing the highest level of quality and software support to all their customers, any of whom may be used as a reference.